China issues 15-year plan for IPR protection, with legislation to cover big data, AI
font-size: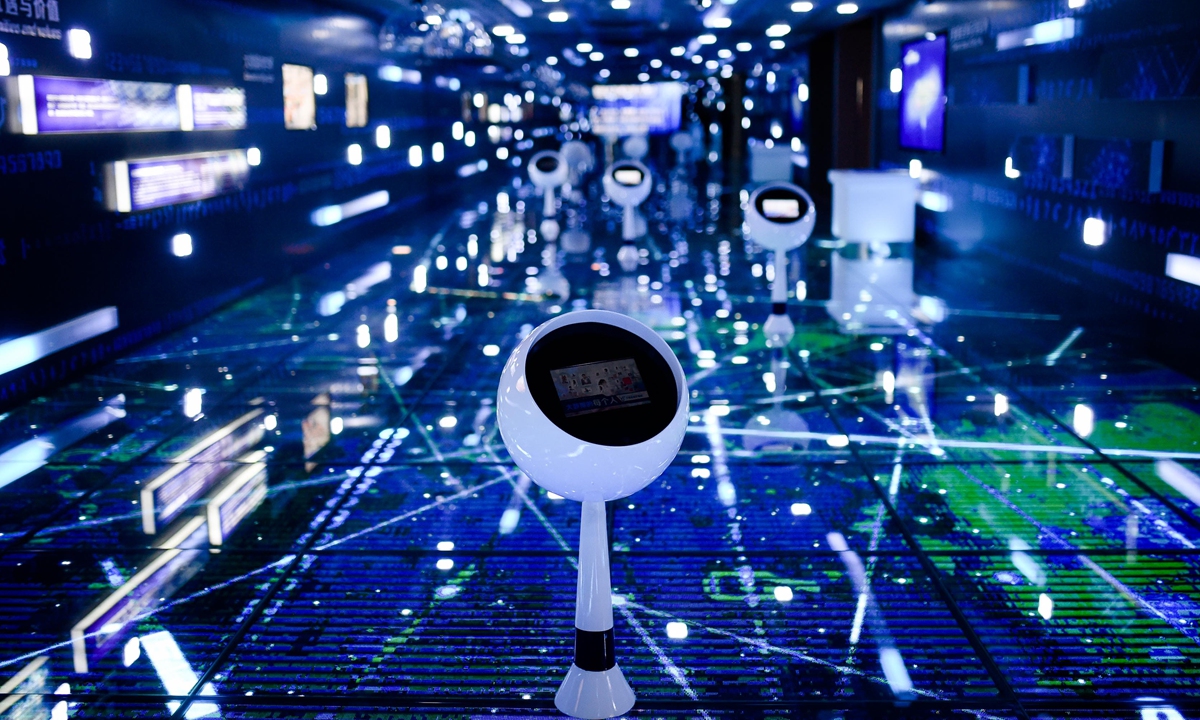 China issued a plan on Wednesday for 2021-2035 to strengthen buildup and protection of intellectual property rights (IPRs), by accelerating legislation on IPRs in new fields and forms of business, such as big data, artificial intelligence (AI), algorithms and genetic technology.
The country has set targets for 2025 and vowed to be deeply involved in global intellectual property governance.
Analysts said that the blueprint will improve the innovative environment for enterprises and further improve the legal system for emerging industries in China.
Entering a new stage, promoting high-quality development is an inevitable requirement for maintaining the sustained and sound economic development of China, according to a document issued by the General Office of the Communist Party of China (CPC) Central Committee and the General Office of the State Council, the cabinet, on Wednesday.
Innovation is the primary driving force for development, and the role of IPRs as a strategic resource for national development and a core element of international competitiveness is becoming more prominent, per the plan.
"The emerging information technology industries are technology-intensive and intelligence-intensive, the development of which, including basic algorithms and application scenarios, requires a lot of intellectual property (IP) support.
"Only when IPRs are effectively protected can innovation be encouraged, and scientific research and production capacity of enterprises be improved," Wang Peng, an assistant professor at the Gaoling School of Artificial Intelligence at the Renmin University of China, told the Global Times on Wednesday.
By 2025, the added value of patent-intensive industries is expected to be equivalent to 13 percent of China's GDP, and that of the copyright industry for 7.5 percent.
The annual trade volume of IPR royalties will reach 350 billion yuan ($54.1 billion). By 2035, the comprehensive competitiveness of IPRs shall rank among the top in the world, per the 15-year plan.
The country will also formulate and revise laws and regulations on strengthening the protection of business secrets, improve the legal system for regulating the abuse of IPRs, and improve legislation covering monopoly practices and unfair competition related to IPRs.
Zhao Zhanling, a legal counsel at the Beijing-based Internet Society of China, told the Global Times on Wednesday that the blueprint sends a signal that China will further step up a crackdown on monopolistic and unfair competition practices that abuse IP protection, such as companies' exclusive control over music streaming licenses.
In August, Tencent music announced that its exclusive licensing deals with labels would end as of August 23, as China's market regulator moved to prevent leading internet players from abusing their dominant market position.
In 2015, the National Development and Reform Commission, China's top economic planner, fined chipmaker Qualcomm 6 billion yuan ($975 million) in one of the nation's biggest moves in a wave of anti-monopoly penalties.
The US chipmaker had been found to abuse its dominant market position by charging excessive fees for technology.
Analysts also noted that Chinese regulators will improve legislation to protect domestic leading technologies from being stolen or leaked abroad.
"The internationalization of IPR protection in China also faces several problems. Since its accession to the WTO, China has done a lot of exploration. But the legal system is still inadequate," Wang said, adding that the quantity of IP is large in China, but the quality still lags behind international advanced levels.
According to the plan, China will accelerate legislation on IPRs in new technologies, new industries, new forms of business and new models, and it will improve the system for protecting IPRs on the internet and of open source.
Market entities should be guided to give full play to the combined effects of patents, trademarks, copyrights and other types of IPRs, and foster a number of world-class enterprises with strong IP competitiveness.
In terms of biological breeding, China will speed up the cultivation of a number of excellent new plant varieties with IPRs and improve the quality of licensed varieties.