J&J Unit Wins $59.4 Million Verdict in Veterinary Implant Patent Trial
Post Time:2023-01-19
Source:Reuters
Author:Blake Brittain
Views:
font-size: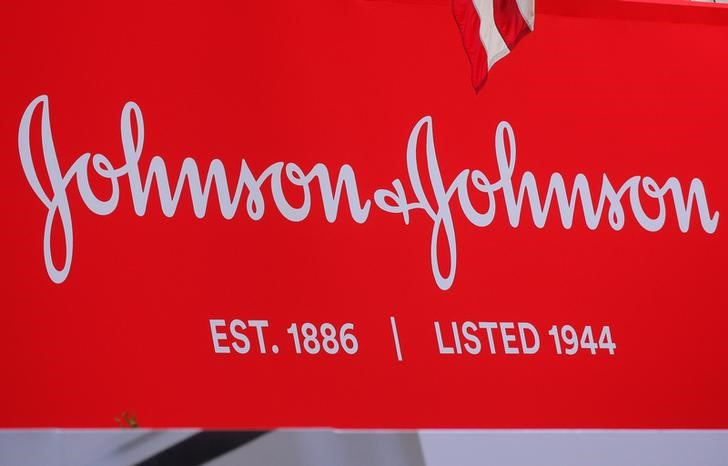 The company logo for Johnson & Johnson is displayed to celebrate the 75th anniversary of the company's listing at the New York Stock Exchange (NYSE)
in New York, U.S., September 17, 2019. REUTERS/Brendan McDermid
DePuy Synthes accused Sweden- and Florida-based companies of copying knee implants
Jacksonville jury found Fidelio Capital and subsidiary infringed willfully
A Jacksonville, Florida, federal jury awarded Johnson & Johnson's DePuy Synthes more than $59.4 million in damages Friday from Swedish investment firm Fidelio Capital AB and one of its companies in a patent dispute over orthopedic implants for animals.
The jury found Fidelio and St. Augustine, Florida-based Veterinary Orthopedic Implants Inc (VOI) were both liable for willfully infringing DePuy Synthes' knee-implant patents, according to a court transcript.
VOI's parent company Vimian Group, whose majority shareholder is Fidelio, said in a press release that it strongly disagrees with the verdict and will explore its options, including post-trial motions and an appeal.
A spokesperson for DePuy Synthes said the company will "continue to defend our IP and products."
Raynham, Massachusetts-based DePuy Synthes first sued in 2018. Its amended 2021 complaint accused VOI of selling plates and screws used in knee surgery for dogs and other animals that infringed its patents.
DePuy Synthes also said VOI intentionally copied its designs. It alleged that VOI tried to hide the copying by sending it altered plates during discussions, and that VOI employees discussed what they called their "Synthes" plates in internal emails.
The lawsuit also said Fidelio was independently liable for the infringement because VOI was acting as an "alter ego and mere instrumentality" of the company.
VOI and Fidelio denied the infringement allegations and argued the patents were invalid.
The case is DePuy Synthes Products Inc. v. Veterinary Orthopedic Implants Inc, U.S. District Court for the Middle District of Florida, No. 3:18-cv-01342.
Related articles

This article has no related articles!